WSOP Now Allowing You to Speak and Celebrate in Moderation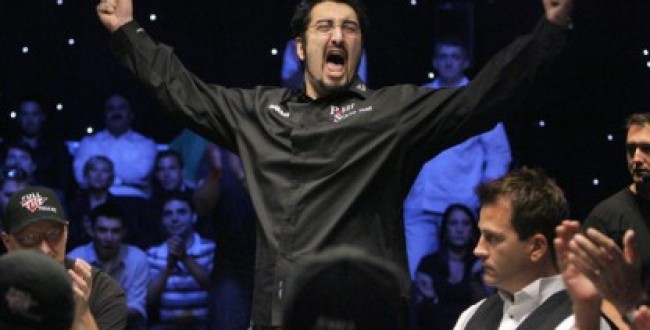 Some of you that watched the live coverage of the 2011 WSOP Main Event may remember Daniel Negreanu throwing a mild tantrum when he wasn't allowed to talk during a hand at the featured table.

When this went down, I voiced my opinion that I would not be surprised to see that rule changed before the 2012 WSOP.

I wish I had put some money on that....

Earlier today, WSOP announced rule changes that will allow players to talk about anything they want during their hand short of exposing their hand.

This wasn't surprising after Daniel's tantrum last year, but also it didn't make a lot of sense to have that rule unless they had proof that players were someone passing messages in code or something.

Officials also announced a change to the anti-celebration rule that will allow for some celebration.

Terrence Chan summed it up best regarding the relaxing of the anti-celebration rule:

Terrence Chan ‏ Huh. So apparently it's a good day to be one of those jackasses who jump up and down after spiking a 2-outer.

The WSOP relaxing the anti-celebration rule is not a big shock to me because many have voiced displeasure with the rule.

I remember a conversation I had with Lon MacEachern in 2008 when he said that he felt the rule was taking the fun out of the game.  That sentiment was the main reason the rules were changed according to WSOP officials.

Personally, I am taking a wait and see approach on the rule change.  I'm one of those that actually liked the anti-celebration rule and think it is still needed to an extent.

As long as the WSOP Main Event isn't allowed to deteriorate into what it was prior to the initial rule being created, I think things will work out ok.

The key is to find a balance between allowing players to have fun but keeping the game respectable for a wide viewing audience.  If they can find and keep that balance, then things will work out just fine.