PPT Cheating Scandal - Ali Tekintamgac Disqualified from Final Table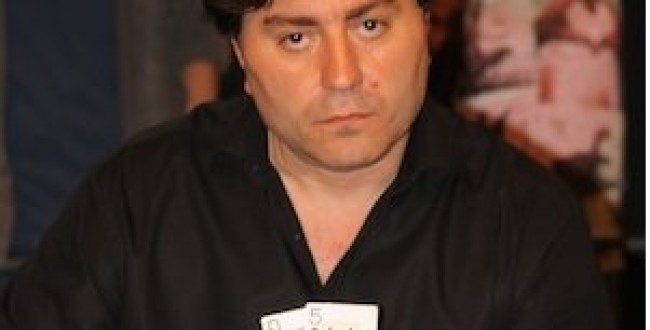 Wow, just when you thought that there wasn't anything going on this week other than the November Nine, the Partouch Poker Tour drops the bomb on us with a cheating scandal.  Ali Tekintamgac had made the final table of the PPT Cannes event that was to kickoff this weekend, but he has now been disqualified due to cheating.



According to an article by Jess Welman (@jesswelman on twitter), officials at the PPT discovered video evidence of signals being passed on to Tekintamgac by fake bloggers and journalists.  According to the report, there were rumors that Tekintamgac had done the same at the EPT Tallinn, but he was not disqualified from the event.  The fake bloggers and journalist did have their credentials pulled however.

First, this doesn't really surprise me.  I had always wondered whether such a situation would be plausible and the type of setup one would have to use for such a thing.  Of course, it was more of a curiosity to me, as I have no interest in pulling such a stunt.

Next, it bothers me on a professional level that such a thing has went down.  Obviously this was a scam perpetuated by a select few, but it does give a bit of a black eye to bloggers and poker journalists out there.  Granted, there are many of us that have earned a reputation and have earned the trust of those in the poker community.  However, new bloggers wanting to get into the industry could be harmed over something like this.

I have worked a couple of times at the WSOP as a blogger and know the process of getting, and retaining, media credentials.  It can be a bit of a pain, but at the same time, these companies have a responsibility to the players to try and prevent something like what happened at the PPT from occurring.

I applaud the PPT for taking the initiative to kick out Tekintamgac and hope that they might tighten their policies in the future.  I am sure that WSOP officials could give them some tips on how to do so.