More Variety is Needed in ESPN's World Series of Poker Coverage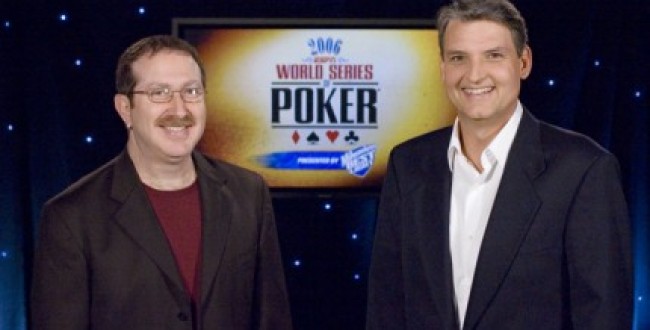 ESPN began airing their annual coverage of the World Series of Poker on Tuesday. This year, fans will only be treated to two tournaments, the $1 Million Big One for ONE DROP and the 2014 WSOP Main Event.

And yet again I will probably not watch unless it has something to do with my job. (Which probably means I will watch in November.)

I haven't watched the majority of ESPN's coverage of the WSOP for years thanks in part to their lack of complete coverage of the series.

It's no secret that I love mixed games and one thing I loved about the old days of coverage was that they gave equal time to non-Hold'em games. Omaha, Seven Card Stud and even Razz got some love.

Then ESPN decided that they would drop coverage of most other events thanks to ratings. They claim that fans couldn't keep up or found that they were boring. Heaven forbid you can't show 50 all-in hands in an hour.

I'm not saying that we should go back to 2004 but we should give SOME variety in coverage. Knock off two to four of the episodes and use them for other tournaments.

I would be happy if they decided to make a show or two a "highlight show" and maybe show a few minutes of each final table or highlights.

How awesome would it have been to watch Phil Ivey's 10th bracelet win this year?

And it doesn't have to be mixed games. How many of you would tune in to watch Vanessa Selbst become the only woman with three open-field bracelets. I know I would.

You want to grow the ladies event? Let's have an episode dedicated to that event or maybe an episode with half dedicated to the ladies and half dedicated to the Seniors.

The current format of WSOP broadcasting by ESPN is frankly boring and needs a revamping.

The World Series of Poker is not all about the Main Event and charity tournaments. It is about Melissa Burr coming out of nowhere and having one of the most impressive summer's in recent memory for a woman.

It is about established pros breaking 10 year droughts to finally win another bracelet. It is about superstars proving why they are superstars and amateurs proving that the game isn't just for pros.

It's about a lifelong mixed game grinder achieving a lifelong goal and winning a bracelet in his last event of the summer.

The World Series of Poker is more than the Main Event and it's time we get back to highlighting that.